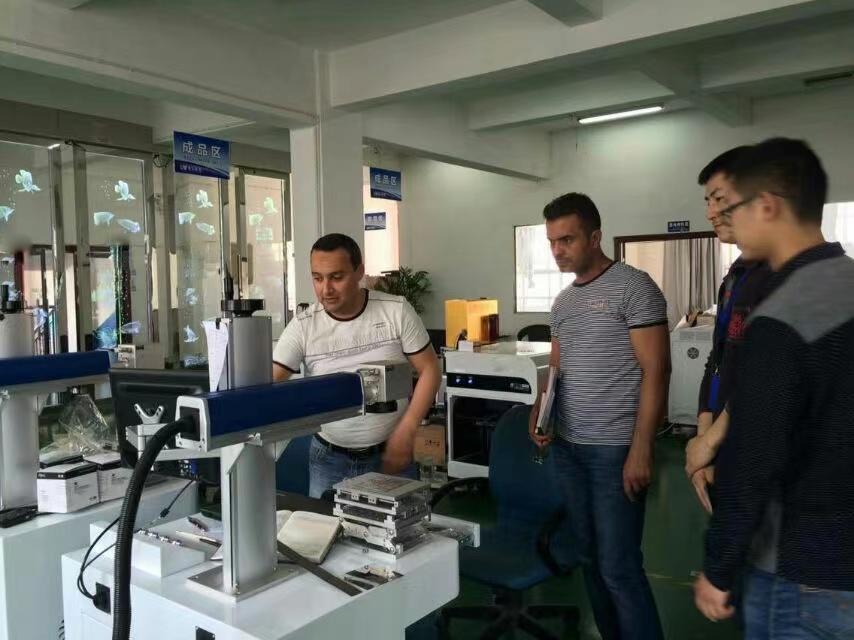 Our Algerian agent helped us demonstrate the machine to a customer from Peru
Techkey Laser: UV ultrafast laser has been mass produced
Recently, the ultraviolet ultrafast laser developed and launched by TechkeyLASER has achieved mass production. At this stage, it is mainly integrated into the whole equipment for unified sales.
Techkey Laser is mainly engaged in the R & D, production and sales of laser processing equipment. The main products include: laser marking machine series, laser welding machine series, laser cutting machine series, laser demonstration series and more than 100 kinds of industrial laser equipment.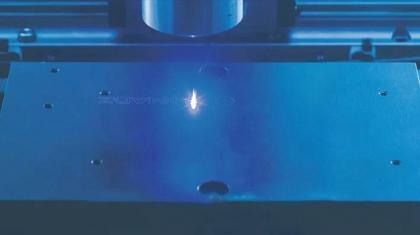 Ultraviolet laser is a laser that generates ultraviolet beam. It can be divided into solid-state ultraviolet laser (optical fiber ultraviolet laser), gas ultraviolet laser and semiconductor ultraviolet laser from the structure. UV lasers are mainly used in advanced research, development and industrial manufacturing equipment, and are also widely used in biotechnology and medical equipment, as well as disinfection equipment requiring UV radiation.
Ultrafast laser has unique ultrashort pulse and super strong features, and can obtain extremely high peak light intensity with low pulse energy. Different from traditional long pulse laser and continuous laser, ultrafast laser has ultra short laser pulse, which makes the spectrum width of laser pulse quite large. Such a wide spectrum has important applications in the study of atomic energy levels and laser bond selection chemistry.
The ultraviolet ultrafast laser combining the common features of the two lasers, it is used in various precision processing fields, such as PCBA, LCP, soft and hard bonding plate, covering film, SIP packaging chip and other materials.
Techkey Laser brings together a group of professional and experienced talents devoted to the laser career for more than 18 years, as well as an excellent team with an international vision. Techkey Laser, including 3D laser engraving, 3D laser marking, precision laser cutting, laser welding, laser cleaning, automatic laser marking, laser drilling and other technologies, integrates independent research and development, production, sales and service an equipment manufacturing company, is an equipment manufacturing company.
---
Post time: Sep-26-2022